---
Donate to the Building Fund View Future Campus Fly Through
---
WHAT HAS BEEN ACCOMPLISHED SO FAR?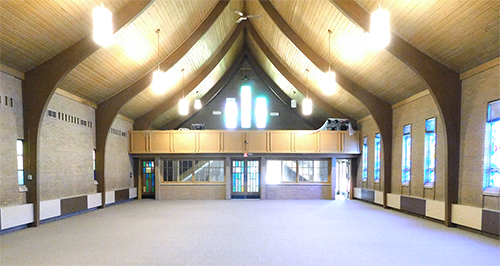 Phase 1: Began Spring 2017 Completed Oct 2018!
• Purchase our current facility for
• $1,500,000 (not included in phase 1 cost below)
• Upgrade of most classrooms, auditorium/sanctuary, and some offices
• Remodel to create six new classrooms, three offices, staff workroom, and two restrooms
• Redesign of master plan
• Upgrade of early education classrooms
• Upgrade several hallways with new lighting and classroom doors
• Upgrade exterior doorways and added new security system
• Created Grammar School music room & art room
• New windows in several classrooms
Total cost for architects, engineering, construction: $1,025,000
---
WHAT IS NEXT?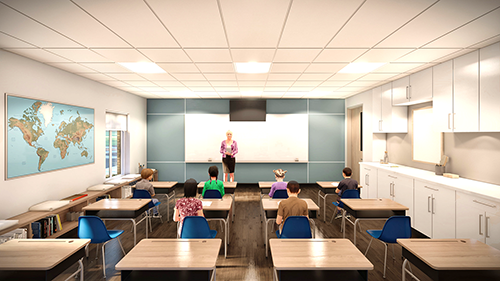 Phase 2a:
• Begin 2019
• New construction of 2 classrooms to finish early childhood wing
• Outdoor play area
Approximate cost: $500,000Phase 2b:
• New construction of gymnasium storage
• New construction of school kitchen
Approximate cost: $250,000
• Purchase two adjacent proporties needed for future phases
Approximate cost: $500,000
---
EXCITING ITEMS FUTURE PHASES HOLD: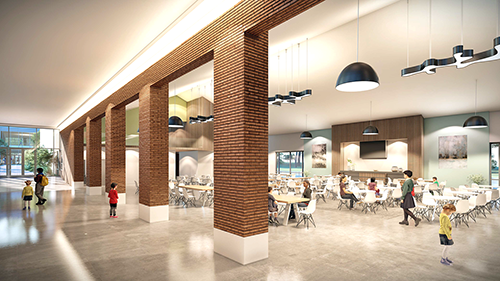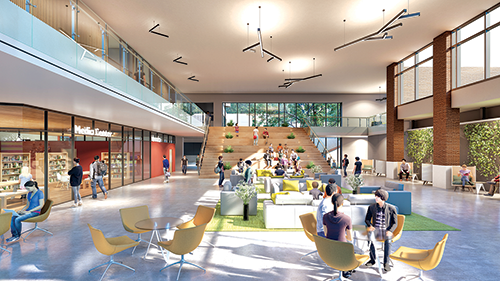 Upper School Wing . Arts & Science Wing . Library New Gymnasium . Fitness Rooms . Locker Rooms . New Cafeteria . Stage . Courtyards